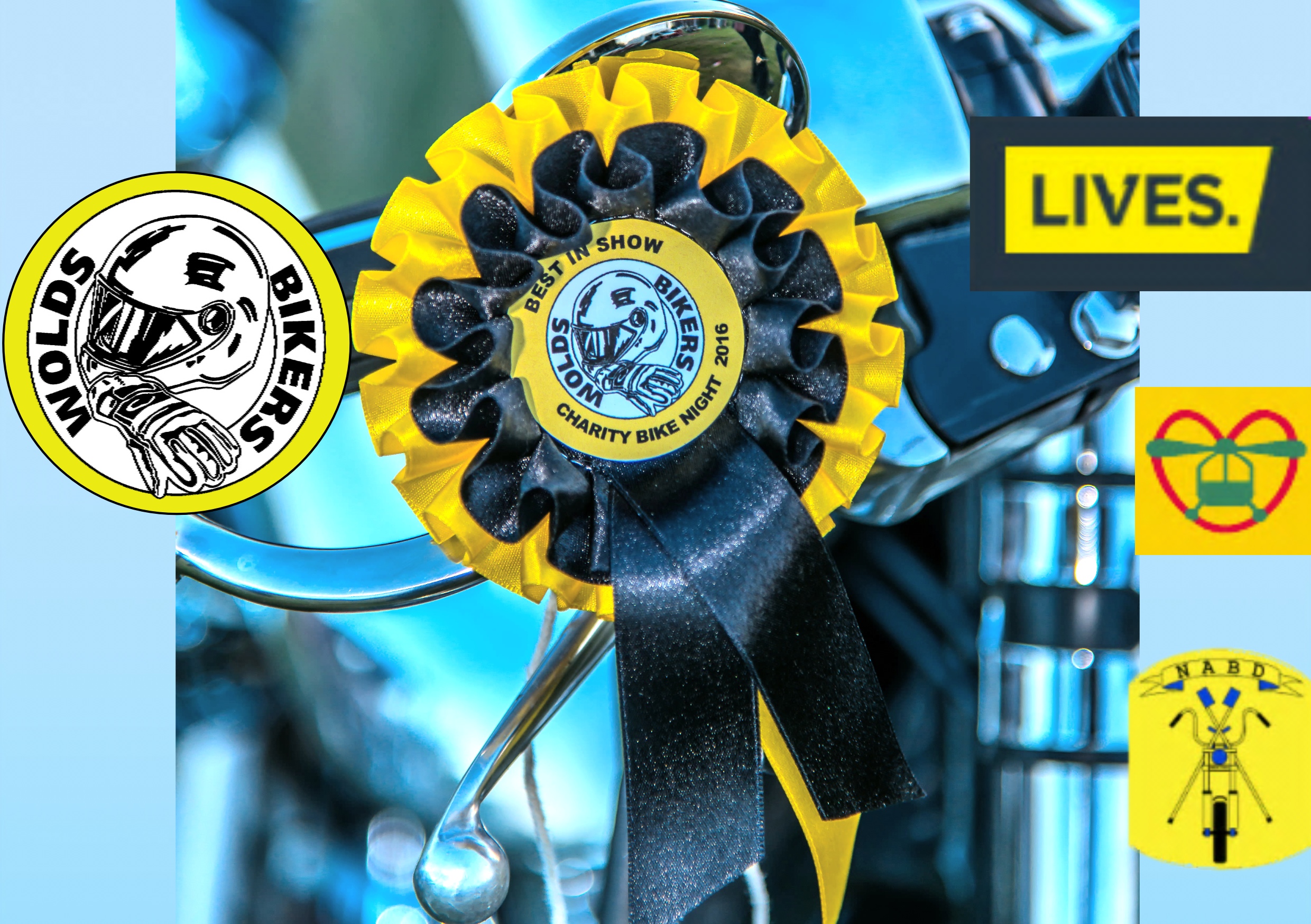 Welcome to the 'Official' Wolds Bikers' Website
WOLDS BIKERS - Calendar
Please click the link button above (middle of the site photo) for our Calendar.
This will take you to Dropbox. NB. You don't need to sign up for a Dropbox account as you can 'continue without registering'.
The Calendar for the coming year may be subject to change, if you need any information please contact the phone numbers at the bottom of the page.
All Ride Outs leave at 7.30pm unless stated otherwise.

We do as many shows/events as possible throughout the year. We are famous for our Charity Bike Night which attracts 100's of visitors, with Club and Trade Stands, a BBQ and live music, what could be better !!!!!!!!

Other Club Events You Can Attend - Click Link - http://bit.ly/Events_Run_By_Other_Clubs


FREE 'ICE' Disc - click here to download

Keep all your 'In Case of Emergency' information in your old tax disc holder (car or bike). Use our handy printable template free for you to print.
PROGRAMMED ROADWORKS - click here
We are a group of like-minded bikers that love to ride, talk, look at and even mend all sizes and makes of motorcycles, even if you don't own one.
We have members of all styles/levels and capabilities. All the club asks is that you have a passion for and an interest in motorcycles.
We raise money for Lincolnshire and Nottinghamshire Air Ambulance, L.I.V.E.S. (Lincolnshire Integrated Voluntary Emergency Service) and NABD (National Association for Bikers with a Disability) . We have raised over £16,000.
We are also affiliated to the BMF (British Motorcycling Federation) & also support and Youthbike.
Membership is only £12 for a year - Click Link to Apply http://bit.ly/WOLDS_Membership_Form

Anyone of any age can become a member.
Come and meet us and find out what becoming a member can offer you?
Come and Meet Us - We meet socially on:

1st and 3rd Monday every month at 8pm (N.B. Ride outs start at 7.30pm)
The Royal Oak, Main Street, Mareham Le Fen, PE22 7RL